Bendigo Show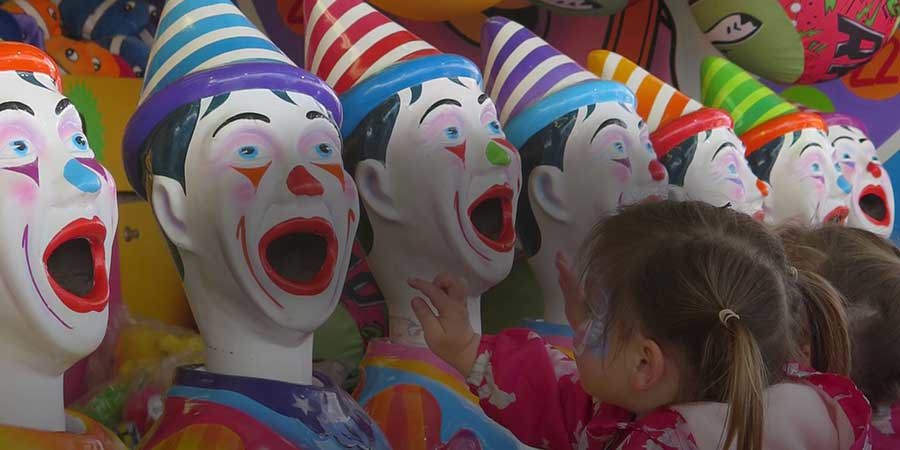 Image: https://bendigoshow.org.au/
In February 1859, exactly four and a half years after the sale of the first surveyed farm lots in Bendigo District the following notice appeared on the front page of the Bendigo Advertiser.
The first "prize" shows were held in the autumn from 1854 to 1859, this was to be the forerunner of our present Bendigo Agricultural Show Society Inc.
The first President, Dr. Rowe, born in Aintree England came to Australia in 1834 as a surgeon on the ship "Isabella". The first competition activity of the new Society was a ploughing match on June 15th 1859, this was to be held at Lockwood, on land between the Queen's Head and Argyle Hotels; the land being marked out in half acre blocks. The Show Girl was also present in a flowing riding habit and riding sidesaddle, many competed for Belle of the Ball that night.
It is from these early beginnings that our present society emerged. We now have a three day show- two days of Cattle- Beef and Dairy, Sheep, Pigs, Alpaca, Goats, Poultry, Caged Birds, Dogs, Cats. Horticulture- flowers, Floral Art, fruit and vegetable, Home industries- Cooking, Needlework, Knitting, Art and Craft, Photography, and School Projects. We have a three-day show for the horses, which include- Clydesdales, Arabians, Ridden and Led classes, Show jumping, miniature horses, harness horses, pony club and novelty events.
In the past 146 years we have had 41 Presidents and 14 Secretaries, this show has grown and prospered. The present day venue "The Prince of Wales Showgrounds" opened in 1968 and is a far cry from the small "Prize Show" held in Pall Mall.