Birregurra Festival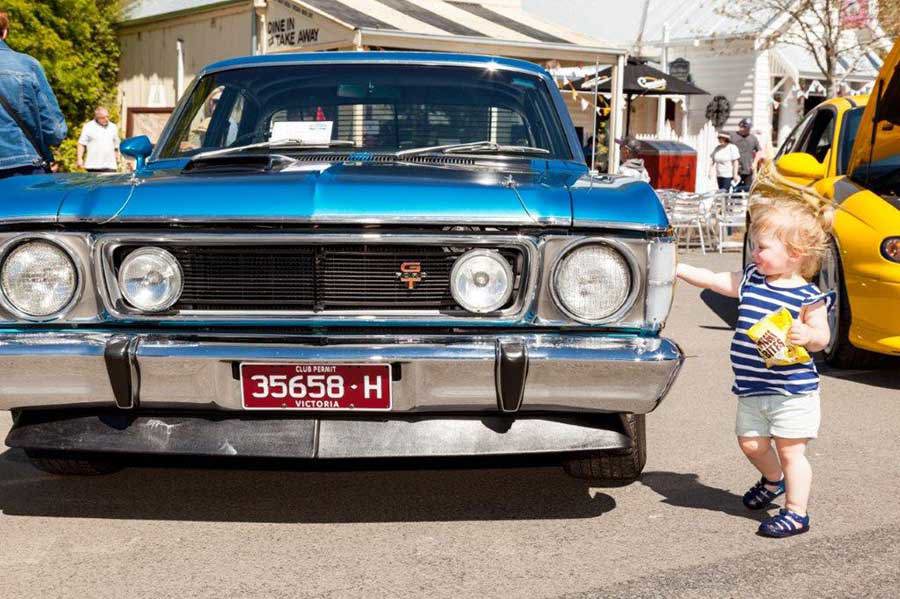 Image: https://www.birregurrafestival.com/
The festival begins with the art show launch in the Main Street Hall on the second Friday night in October, from 7.00pm. The Art Show – lauded as one of Victoria's most successful – consistently attracts artists from across the State.
Visit the children's play area in the 'Back Paddock', the always popular petting zoo, rides and great kids' entertainment. Don't miss the highly entertaining dog jump that's contested over the weekend.
Foodies can enjoy the delights of the western district and discover the region's best local produce as well as imbibe in the festival's own Food & Wine Precinct filled with local goodies and food vans.
Across the whole weekend the streets will be a buzz with arts activities, historic displays and market stalls. Weave your way through the crowds to explore a range of handcrafted goods and fresh produce. A dog jumping competition will run over both days—open to all pampered pooches talented enough to leap for a treat.
The Birregurra Festival and Art Show in on the second weekend of October each year and runs from 10am to 5pm. Entry is a gold coin donation.