Cadel Evans Great Ocean Rd Bike Race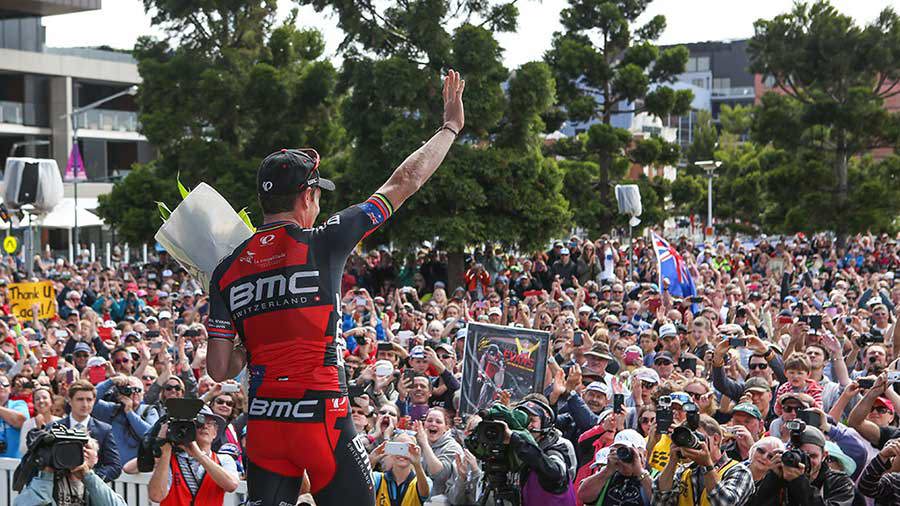 Image: cadelevansgreatoceanroadrace.com.au
The event immediately became part of Australian cycling history as it marked Cadel Evans' final professional race. Spectators took to the streets of Geelong in 2015 for the last chance to see Australia's most decorated cyclist compete.
Despite a courageous race Cadel finished fifth, which was testament to the inaugural event's ability to attract the top-ranking teams and riders.
In 2016, Cadel returned but this time he joined thousands of cycling enthusiasts in the Swisse People's Ride. Since then, over 3000 participants of all ages and abilities take part each year.
The elite men's road race reached the pinnacle of world cycling when it was elevated on to the UCI WorldTour calendar in 2017. Now, the Deakin University Elite Women's Road Race will match this sanctioning in 2020.
Towards Zero Race Torquay adds a blistering criterium competition to the format, and the VEGEMITE® Family Ride is a chance to introduce the next generation to the joy of bike riding in a safe and fun environment.
As long-time supporters of gender equality, we are proud to award equal prize money for both the elite men's and women's races, and continue to support road safety, active living and health education in our community.