Dardanup Bull & Barrell Festival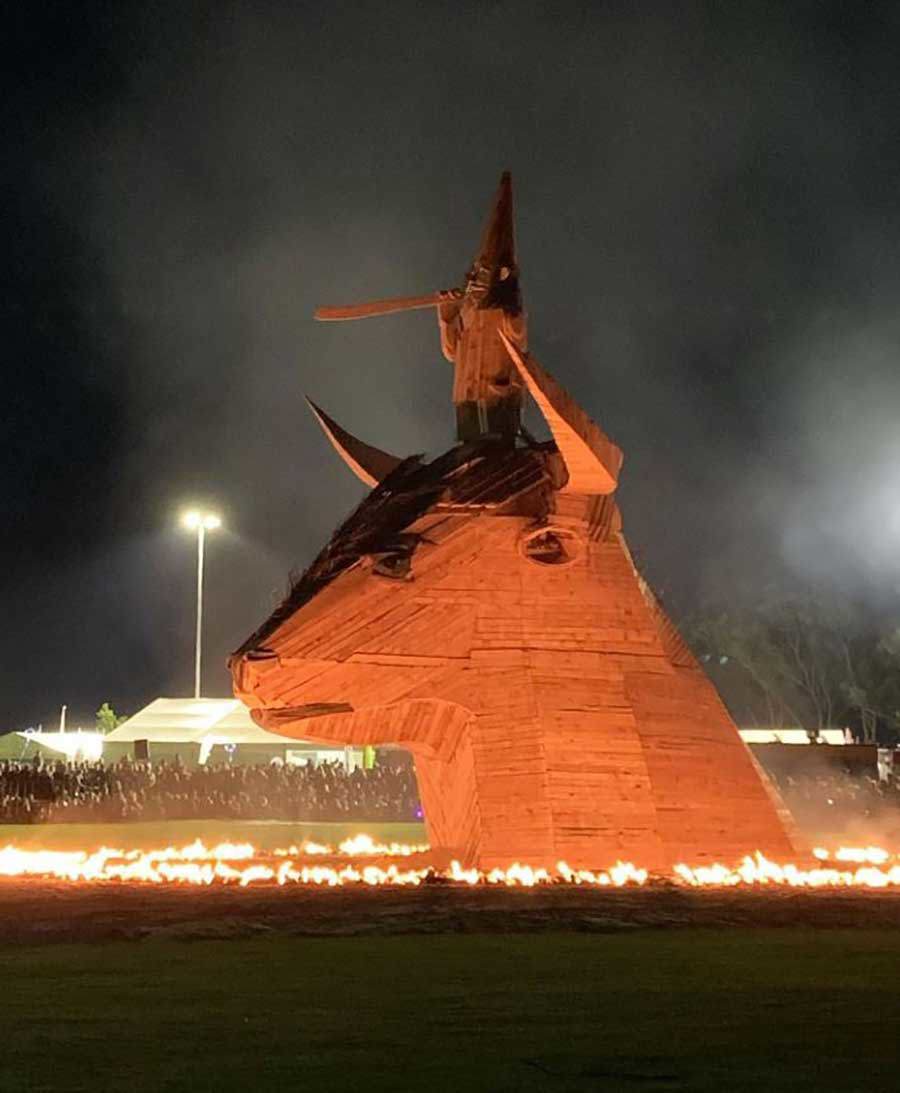 Enjoy the fun for all ages during the day.The Festival is free to enter and provides a low cost day out for families who can experience a broad range of free activities and interests for all ages, including a variety of over 120 craft, food and novelty stalls, and in the evening the Festival's spectacular finale – revel in the lighting of the fire sculpture built by a local artist. Hear the crowd roar as the 'bull' burns!
Held every year on the last Saturday of the October School holidays.