St Kilda Festival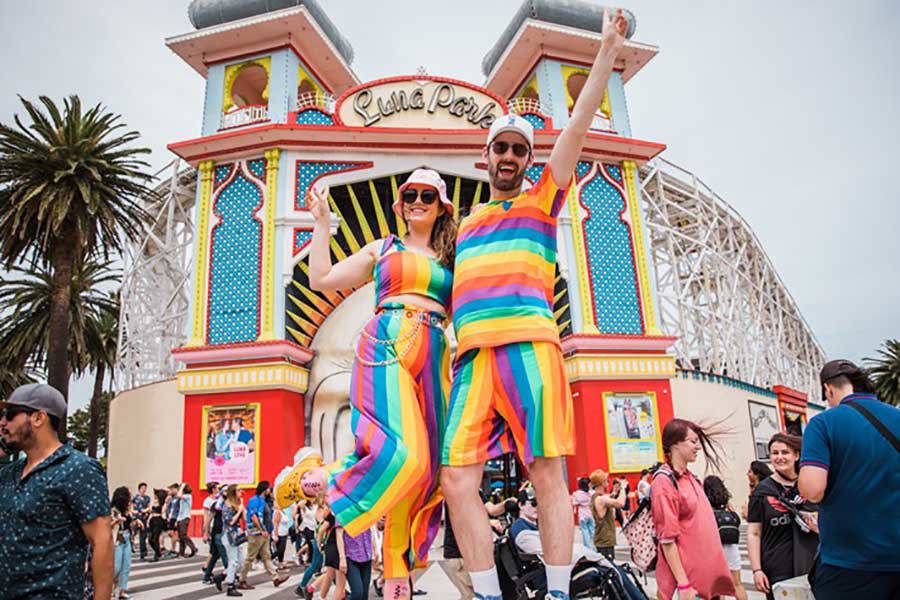 St Kilda Festival is Australia's largest community festival – a celebration of community spirit, live local music and the beautiful St Kilda foreshore.
Since the first St Kilda Festival in 1980, this well-loved annual summer celebration has established itself as an iconic event that brings hundreds of thousands of people together for one massive day of free fun!
Held on the second Sunday in February each year, the St Kilda Festival routinely attracts over 400,000 attendees. The streets of St Kilda are closed to traffic when the pick of the nation's best musicians play over multiple stages, while people are entertained with a vast range of performances, workshops, kids' entertainment, sport, dance, carnival rides, food and drinks, markets, shopping and a whole lot more.
With over 60 artists playing across seven stages, there's bound to be someone you love! We encourage you to check out someone new, too. Will you discover Australia's next big act at St Kilda Festival?